8 minutes reading time
(1691 words)
How to go on a Spiritual Retreat
Over the past 20 years I have been on many spiritually motivated retreats. These retreats have drawn their power from various wisdom traditions like Yoga, Tantra, Meditation, Vipassana, Mindfulness, Silence, Dance, Satsang, Nature, American Indian and Psychodynamic and more. The common theme through all of them has been to connect deeper with myself, connect with Life and to welcome in more Peace. Retreats have greatly informed my own personal journey and the learnings I have gained often infuse my work with clients.
Retreats vary in length from a weekend to several months. Retreats take place all over the world usually in big nature. But I've been on plenty of weekend retreats in nice spaces in the City! My Yoga Teacher Training was a 6 week retreat in India. I've done silent retreats in Portugal. Tantra retreats in Bali, Vipassana in Norfolk and healings in Bristol! You just got to get out there and try them out. I'd say the only rule is to have clear boundaries and a clear sense of personal sovereignty.
My clients often ask for guidance as to which spiritual or meditation retreats would be useful for their particular circumstances. I decided to put together this self-help article as a resource to research retreat spaces.
Take Time Out
I am a huge fan of taking time out from every day life, and going into an environment for deep focus and inner work. A spiritual retreat provides an opportunity to get inspired and bring space back into your life. When you retreat, you pull-back from your everyday world, to take perspective, to find the new.
There is nothing like a spiritual retreat for really getting to you know yourself. I know that some religious organisations offer retreats, but my experience and guidance is towards non-religious retreat spaces; where participants are able to indulge in deep work without religious dogma.
Your Next Vacation?
Over the past 10 years retreats have become a popular way to spend vacation time. For people who are looking for something more than poolside party games, gossip, binging and sickly cocktails, retreats offer the opportunity for once-in-a-lifetime experiences. The essence of a spiritual retreat is to provide space for you to focus deeply within yourself. And to observe your connection with all that is.

People often choose to go on retreats as a way of recovering from life traumas, unexpected changes, broken hearts and career crises. There is something special about spending time in a new, and often beautiful location. It is rather like getting a reset button… A way to prepare for a new chapter in life.

A retreat gives you the opportunity to focus. Perhaps to focus on something that you love. The opportunity to focus will allow you to regroup and re-energise. And effective retreat will give you something to bring back into your everyday life. Long-term benefits.

So often in every day life there is no free time. For many life is a stressful frenetic rush. A retreat space will give you peace away from your everyday routine. Giving you the opportunity to rediscover yourself, de-stress, to notice the flows in your life and get inspired.
One of the great benefits of going on an organised retreat is there is no planning to worry about. Get your ass there, and let the teacher, course leader or coach hold space for you. You are totally taken care of, no every day chores or food to take care of. You have so much time on your hands.
Most retreats are very gentle, but some will confront your sense of self and who you think you are. 10 days of silence has a curious effect on everybody that dares to venture there.

Whether you are looking for spiritual healing or new perspectives on life, there are many types of spiritual retreat. Although it isn't an exhaustive list, I have attempted to list out the more popular retreat spaces. I do hope you find this list insightful. If you would like any deeper guidance as to what kind of retreat is appropriate for your own level of personal evolution, feel free to get in touch we can do a one-off session to get you pointed in the right direction. Otherwise use these resources to find a retreat that works for you. Why not go and discover the quiet inside your own heart sometime in the next few months.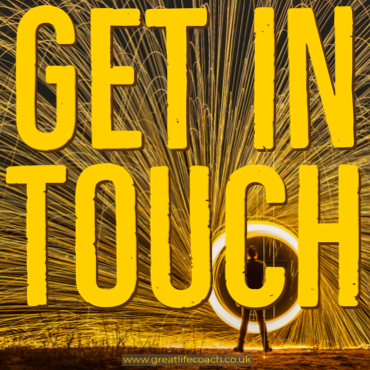 Many of my clients are hard-working, productive, intelligent capable people living full lives. They are in tune with their growth and are always interested in strategies to be more purposeful, passionate, and peaceful. They use our coaching relationship as an effective, challenging, positive way to deal with life's dips, lulls, uncertainties, and energy drains.
Together we evolve juicy strategies to continue feeling worthy and alive. I partner with intelligent men who want to excel at their passions, gifts, and talents in a way that brings them success, life balance, and happiness. Let's have an initial chat to establish how I CAN SUPPORT YOU.
A quick note about Yoga and Life Coaching!

If yoga is not your cup of tea, don't worry, let me know, and I won't even mention it in our life coaching work!
I am a qualified yoga instructor and a student of the Tantric approach to life. Yoga is so much more than a sequence of stretches and bendy exercises, yoga and tantra philosophies can be lived to fundamentally enhance your view of life and the world that you live in. It is a truly rich and exciting domain; I am passionate about it. I have embodied yoga into all aspects of my life and would be happy to share what I have learned.
Yoga and Tantra philosophies underpin much of my approach to life coaching and helping people align with their true selves. Innovative coaching techniques and my unique coaching style have been a hallmark of my premium life-coaching practise. I have been experimenting with the use of yoga philosophies and techniques in my life coaching work since 2003.
As coaches, we must first love ourselves and our work. We can do no better than to follow this timeless advice: "Do what you love, love what you do, and deliver more than you promise." The true passion for coaching lives only within coaches who love both their subject and the coaching. This is because they know they are living their dharma. When I feel my dharma, I have no choice but to be in love with my subject and my coaching. Then this work is no longer a job, but a fulfilling way of self-expression that allows me to manifest the love I feel for who I am. It is a way of spreading joy and peace and creating an inner balance that leads to bliss. When I feel this, I am living my dharma. I am fulfilled.
Asana practice not really about perfection of the poses. Instead, it is about learning to fully embody our dharma—our life mission—and do it with heart. Yoga merely enables us to do what we love with more energy and focus.
It is the heart of yoga that will beat in us long after our ability to do the poses has gone. Let us teach our students the heart of yoga, the way into their own heart. Let us teach them the poses and how to care for the physical body, but let us also help them find and care for their heart.
For new and existing clients that already have an interest in yoga, I plan to continue to bring more powerful aspects of yoga, breath work, philosophies, awareness and meditation into my life coaching work, both to enhance the effectiveness of the coaching alliance and broaden peoples understanding of the mind-body-spirit aspect of living authentically in this age. This is an exciting and innovative aspect of my work as a very different life coach. Let me know if you wish to enhance your coaching alliance with Yoga! Use the resources below to go on Yoga Retreats or even train as a Yoga Teacher yourself!
If yoga or tantra is of interest to you we can embody yoga principles into our coaching work together, going as deep as you wish. Imagine journeying through a privately instructed yoga session, leading into a deep meditation, leading into a coaching session... life coaching elixir!
If I, as a life coach, do nothing else but manage to create more loving human beings, I have succeeded.
Space to Think Differently
I love the work that the people at Change in Nature do.
Deep and Extreme Retreats
Most retreats are gentle. very gentle. But some deep retreats where profound spiritual growth takes place are hard-core.
The quality of the retreat space is always dependent on the ability of the teacher to HOLD SPACE. I have been on many retreats, particularly in the Tantra space where I was required to trust deeply in the integrity of the teacher and the space. Retreats where the teacher created situations for me to feel and experience rather extreme life-situations. Retreats where my boundaries or sense of self were busted open. Where I was taken to an edge of my psyche and dangled over the edge. These spaces require that the teacher develops a profound trust with all the participants.
When journeying in these space it was pretty usual to have to spend a week of re-integration back into everyday life. Retreats where my sense of self or relationship to life were opened so beautifully, so widely. These retreats are only for the Spiritual Warriors among us.
My only rule on these retreats is to have clear boundaries and a clear sense of personal sovereignty.
There are many other kinds of retreat... I will be adding to this self help resource over the coming months. Do check back!
Stay Informed
When you subscribe to the blog, we will send you an e-mail when there are new updates on the site so you wouldn't miss them.