4 minutes reading time
(851 words)
Embracing Change: Career Shift in Your 40s
Unlock Your Potential

Are you in your 40s and feeling like you need a change in your career? Don't worry, you're not alone. Many people in their forties are faced with the challenge of wanting to pivot their career path to something more fulfilling, but are hesitant due to fear, uncertainty, and doubt.
The truth is, making a career change in your 40s is not easy. It comes with its own set of unique challenges, including a mortgage, family responsibilities, and the pressure to be financially stable. But that doesn't mean it's impossible.
One of the biggest fears that people have when considering a career change in their 40s is the uncertainty that comes with it. The uncertainty of not knowing if the new career path will be successful or if it will provide the same level of financial stability. But remember, nothing is certain in life. The only certainty is that you'll never know if you don't try.
Another challenge is finding a career path that aligns with your purpose
. As we age, we begin to realize that our time on this earth is limited, and we want to spend it doing something that we're passionate about. But it's not always easy to figure out what that is. That's where a career coach comes in.
As a life coach with specialisms in career coaching, I've helped many clients in their 40s navigate the challenges of a career change. My expertise and guidance can help you find your true purpose and align your career path with it.
The value of calling in an expert cannot be overstated. A career coach can provide you with the tools, resources, and support you need to make a successful career change in your 40s. They can help you identify your strengths, weaknesses, and transferable skills. They can also help you create a roadmap for achieving your goals.
Making a career change in your 40s is not easy, but it's also not impossible. Don't let fear, uncertainty, and doubt hold you back from pursuing a more fulfilling career. With the help of a career coach, you can find your purpose and create a path that aligns with it.
So if you're feeling stuck in your current career and are ready for a change, don't hesitate to call in the support of an expert. It's never too late to make a career shift that will bring you happiness and fulfillment in your 40s and beyond.
New Beginnings: Embracing Career Change in Your 40s and Beyond
Listen, I know you're busy. You've got a job to do, a life to live, and a whole host of responsibilities to juggle. Who has time for an initial chat with a career coach? I mean, what's the point? You're doing fine, right? Well, maybe. But if you're in your thirties and feeling unfulfilled in your career, maybe it's time to invest just 20 minutes of your time in a conversation that could change your life.
Think of it this way: 20 minutes is less time than it takes to watch an episode of your favorite show on Netflix. It's less time than it takes to scroll through your social media feed. And yet, those 20 minutes could be the catalyst for a major transformation in your life. It could be the first step towards finding a career that truly aligns with your purpose and values.

Sure, you could keep doing what you're doing, coasting along in a job that doesn't inspire you. You could keep telling yourself that it's too late to make a change, that you don't have the time or energy to start over. But is that really how you want to spend the rest of your thirties? Is that the legacy you want to leave behind?

I get it. Investing in yourself can be scary. It can be uncomfortable. It can be downright nerve-wracking to take that first step towards change. But here's the thing: it pays to invest in your future. Whether it's through education, networking, or working with a career coach, investing in yourself is the best thing you can do for your career, your happiness, and your overall wellbeing.
So, what are you waiting for? Take that first step towards the career you deserve. Invest just 20 minutes of your time in an initial chat with a career coach. It could be the best investment you ever make. Start today.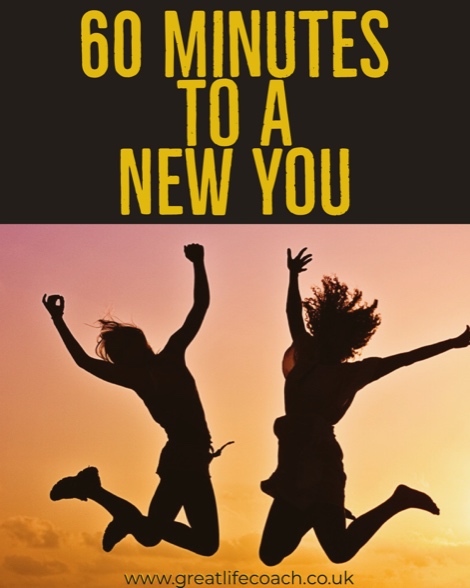 I have coached thousands of people from all walks of life towards happier lives. I help my clients navigate through major life challenges and offer wisdom and guidance with career, relationships and spiritual-evolution.

Ready to explore ways to improve your Life?
I have developed a Free Life Coaching Worksheet that will help you decide where to start.

It is a simple 12-page process... I'd love to share it with you... Sign up and check it out!
Stay Informed
When you subscribe to the blog, we will send you an e-mail when there are new updates on the site so you wouldn't miss them.