5 minutes reading time
(975 words)
20 Years Life Coaching Experience
Hey there friends and clients!

Can you believe it? Your favourite life coach, Great Life Coach, is turning 20 years old! That's right, I've been helping people all over the world live their best lives for 20 whole years.

When I first started out back in 2003, life coaching was a new concept and people had no idea what it was. I remember setting up my business and wondering if anyone would actually show up. It took 9 months for my first client to come knocking! But fast forward 20 years, and I'm still going strong and running one of the UK's top life coaching businesses.

I've worked with thousands of people, from all walks of life and all over the world, and I've learned so much from each and every one of them. No two clients are the same and every new person I work with brings a new paradigm, a new life journey, and a unique perspective. And after 20 years, I can say with confidence that my life coaching skills are top-notch, full-spectrum and backed by years of knowledge, expertise, and intuition.

I have to say, I feel pretty honoured to be on this path and to be able to help people on their journey to more Passion, Purpose and Peace. I've seen so many incredible changes in my clients over the years and it's been an absolute privilege to be a part of their lives. They've trusted me with their stories and challenges, and I've been inspired by their courage and resilience every step of the way.

And can I just say, I'm grateful for life and the opportunity to walk this independent and spiritually driven path of service. I've always felt a calling to help others find their inner light and live their best lives, and I'm humbled by the trust my clients have placed in me. It's been a wild ride, riding shotgun with my clients through the various cycles of life, career, relationships, children, and I wouldn't have it any other way.

As I reflect on my journey as a life coach, I can't help but feel grateful for the opportunities I've had to make a positive impact in people's lives. I know my work is just a small part of the bigger picture, but I'm grateful to have played even a small role in helping others find their way.

And for the next decade and beyond, I promise to continue meeting my clients in the moment, with a spontaneous, intuitive, and deep listening approach. I want to listen beyond the words my clients use and help them awaken to their inner being. My coaching style is far from mediocre, I've synthesized the best of entrepreneurship, human development, business, communications, spirituality, yoga, tantra, meditation, and coaching to help individuals and organizations find and live their passion.

For a bit of fun I have taken snapshots of some my coaching websites over the past 20 years! How design and messaging has changed :)
With a safe and supportive foundation of trust, freedom of expression, and commitment, I'll help you explore your inner being, regain balance in your personal and working life, and align with your true values and potential. I offer a personalized face-to-face, video, and phone support program that focuses on your inner guidance, purpose, skills, confidence, beliefs, and processes necessary to become aware of the authentic you.
Take advantage of my 20-years of coaching experience.

If you are feeling lost or stuck, if you are searching for greater meaning and purpose, or if you simply want to live your best life, I invite you to return once again to the Great Life Coach Fountain of Life Mastery. This is a place of renewal, of growth, and of transformation, where you can tap into the deep wisdom within yourself and unlock your full potential.
I have seen first hand the incredible changes that can happen when people are ready to grasp the nettle of life-change. I have seen people overcome their fears, find their passions, and create the lives they've always dreamed of. I have seen the power of this work to heal the mind, the heart, and the soul, and I am confident that it can do the same for you.
So, I encourage you to take this step and make a commitment to your growth and wellbeing. Whether you are an old friend who has been on this journey with me for years, or a new client who is just beginning to explore the path of self-discovery, I invite you to give me a call. Together, we will embark on a journey of self-exploration and growth, and we will tap into guidance's to unlock your full potential and live your best life.
I look forward to hearing from you soon, and to supporting you on this amazing journey.
With heartfelt thanks and deep humility

Lee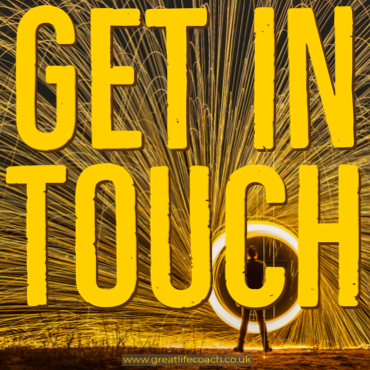 Many of my clients are hard-working, productive, intelligent capable people living full lives. They are in tune with their growth and are always interested in strategies to be more purposeful, passionate, and peaceful. They use our coaching relationship as an effective, challenging, positive way to deal with life's dips, lulls, uncertainties, and energy drains.
Together we evolve juicy strategies to continue feeling worthy and alive. I partner with intelligent men who want to excel at their passions, gifts, and talents in a way that brings them success, life balance, and happiness. Let's have an initial chat to establish how I CAN SUPPORT YOU.
Stay Informed
When you subscribe to the blog, we will send you an e-mail when there are new updates on the site so you wouldn't miss them.