7 minutes reading time
(1374 words)
Dating tips for Men - Who else wants a Girlfriend?
Dating Advice for Men
Over the past 17 years I have worked with hundreds of Men. Finding a great woman, girlfriend or life partner is frequently territory that we work on in the coaching space. My approach when working with men centres on authenticity, honesty and being grounded as a man. Learning to trust your self. Inhabiting your heart-centred manhood and power, no matter what form that takes.
If you are interested in working one-on-one with some powerful Men's work that can set you up to be a confident man, confident in relationship, confident in bed, then do get in touch using the Enquiry link above. You can learn more about my powerful work for men here. I have worked with many men who have been successful at calling in their One. Online or in the real world.
If you prefer to get your ass out there and be experimental then here are some tips for the journey. I hope you find them helpful. Be sure to check out the resources at the end of this article where you may also find some wisdoms to up your game. Man, have some fun out there, be true to your man heart that yearns to love and be loved. And if you need any advice or a space to reflect on your dating journey, give me a call.
If you are ready to go have some FUN and be experimental this weekend, then here are some self-help dating tips to get you going...
Life Coaching is always about taking action. You could start your dating efforts right now by signing up to one of these excellent online dating services that my clients have used to attract great dates. Then take a look at my tips and other resources to help you on your self-help dating journey.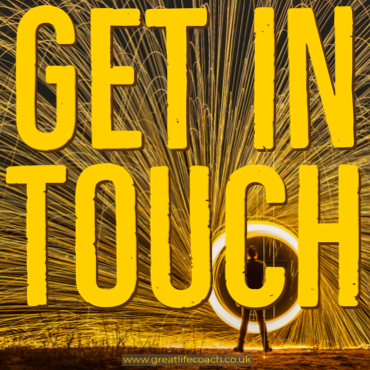 Many of my clients are hard-working, productive, intelligent capable people living full lives. They are in tune with their growth and are always interested in strategies to be more purposeful, passionate, and peaceful. They use our coaching relationship as an effective, challenging, positive way to deal with life's dips, lulls, uncertainties, and energy drains.
Together we evolve juicy strategies to continue feeling worthy and alive. I partner with intelligent men who want to excel at their passions, gifts, and talents in a way that brings them success, life balance, and happiness. Let's have an initial chat to establish how I CAN SUPPORT YOU.
Go out and meet women -- That may sound obvious. I have learned from clients that the primary reason men aren't dating women is, well, because they aren't dating women! It is a numbers game. It is virtually impossible to meet a potential girlfriend if you don't put yourself out there. There are often reasons why men clam up. Perhaps its an armoured heart from a past break up, shyness, or a lack of confidence. The trick is to turn the nerves into EXCITEMENT. You've got to get out there. As well as life coaching, there are many books, videos and course that can help you get out there AND ACTUALLY MEETING WOMEN.
Flirt Naturally -- There are many courses and systems to teach you to flirt. I believe the trick is to JUST BE YOU. Authentically YOU. If you overthink your flirting style, or try your hand at being a pick-up-artist, then the only people you will attract are people who are attracted to players. If you are serious about attracting in a woman who can share the ride of life with you, love you unconditionally and have years of juicy fun together then it probably won't start with a cheap pick up line. Flirt with humour, eye contact and being natural.
Meeting ladies online can be fun, but get your ass out there and MEET THEM FOR REAL -- The best way to form a relationship is to ease in gently, the wonderful online world we live in today gives us many opportunities to search, contact, flirt, chat, email, video call etc. But can I tell you a secret, one of the biggest complaints I hear from my Women clients about their dating efforts is that TOO MANY MEN HIDE BEHIND THEIR ONLINE PERSONALITY. Many women complain that it is hard to meet men in person, and that is so often their preference. Men use the online shield as a social crutch. Their second complaint is that when they do meet up, the men are "a bit useless". MEN, don't be a weeny. Be a powerful man, get out there and practice meeting women for real. Treat them like a friend, turn it into a game. It gets easier the more that you do it.
Take a shower, do your hair, put on your best stitches -- Your first impression must be your best self. First Impressions are crucial. I've had female clients tell me about their STINKY first dates. yik. So man, look your best, but BE YOURSELF. Wear clothes that you feel great in. So yes, we want you to look great, but the best first impressions are going to shine through by being NATURAL, confident and honest... even if your honesty is to share your jitters.... done the right way even that can be cute. Experiment, look great, smell great, have some fun.
Choose a great dating venue -- Focus on your ability to be comfortable in your element. If you focus on "impressing her" she will quickly suss out your fake-ness. Don't choose a venue that is too noisy, or too overcrowded. Remember you guys need to talk and get to know each other. Comfort is the key. Get creative with venues and timings. Picnics, galleries, strolls in the park or a coffee are all great dating launch pads.
Intimacy is about GETTING TO KNOW YOUR WOMAN deeply -- So ask questions, tons of them. Have plenty of questions up your sleeve. Just keep getting to know her. Your ability to ask questions can help you cut through your shyness. BUT... keep the questions light and easy, and use her answers to construct further questions. Getting to know your woman is one of the great joys of life. It also allows you both to work out if there common territory that can allow your sizzle to grow. Oh and one more tip.... Listen to her answers!
Easy Tiger -- that pelvis brain of yours that is planning to get married and start a big family before midnight should be ignored (for now). The trick is to strike the right balance with showing restrained/teasing interest and not coming on too strong. Confidence does not mean arrogance. Asking loads of questions does not mean nosing your way into the more shadowy parts of her world. Your gentlemanly politeness works beautifully, but you don't want to be so restrained that you miss the proze of a second date. So its all about BALANCE and not coming on too strong. She is the cat, and you control the play-ball. If you want to see her again then ask for a second date! If she says no... then NEXT!
Leave your phone in your pocket -- She is the most important focus of your attention for the next few hours.
Men Remember... Women are not cars that need to be "fixed." Women are more like flowers that need to be showered with understanding and love.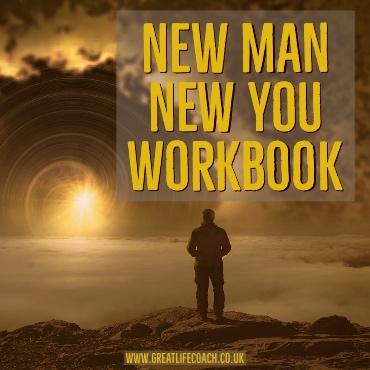 I have developed a Free Life Coaching Worksheet that will help you evaluate the opportunities for change in your life right now. It is a simple 12-page process that will help you establish where to start to get a grip. It is called 60 Minutes to the New Man and I'd love to share it with you... Sign up for my free life coach for men workbook.
Stay Informed
When you subscribe to the blog, we will send you an e-mail when there are new updates on the site so you wouldn't miss them.