9 minutes reading time
(1785 words)
Women's Life Coach
Unleash Your Full Potential with Great Life Coach

It's your choice as to whether you are an independent and self-reliant woman or a traditional woman at home with children. You can even do both -- It's your choice. You can do any kind of job you are physically capable of doing -- It's your choice. What a total sense of freedom. It's exhilarating when you think about it. You can be logical or analytical, or you can be totally emotional, or a combination of both -- It is your choice. You can be forward and ask a man out or you can stand back and wait for him to make the first move. It's your choice!
But then there's your gorgeous emotions and no doubt plenty of drama... and maybe some jealousy, poor boundaries... and probably some insecurity; not to mention the endless anxiety about appearances. But hey, you can handle it. You are a WOMAN!
"Unleash Your Inner Superwoman: The Benefits of Life Coaching for Women"
Life can be a real rollercoaster ride, especially for women who often wear many hats and face unique challenges in life and the workplace. But what if we told you there's a secret weapon that can help you tackle these challenges and live a more fulfilling life? Enter: life coaching for women! In this article, we'll explore the top benefits of life coaching for women and why you should consider finding a Great Life Coach.
"Coaching for Women: Empowering Women to Reach Their Full Potential"
As a woman, you may have heard the saying, "You can have it all, just not all at once." But with the help of great life coach, you can get a little closer to having it all! A life coach can help you set and achieve your personal and professional goals, improve your relationships, and increase your overall happiness.
"Top Female Life Coaches: Your Personal Cheerleaders"
When it comes to finding the right life coach, it's important to choose someone who understands and relates to your experiences as a woman. That's why it's great to work with a life coach who can offer a unique perspective and support system. I can help you tackle self-doubt, work-life balance, and other challenges specific to women.
"Success Coaching for Women: Reach Your Dreams and Make Them a Reality"

One of the best things about life coaching is that it's tailored to your specific needs and goals. Whether you're looking to advance your career, start a business, or just live a happier life, a life coach can help you get there. With a focus on positive thinking, goal-setting, and action planning, success coaching for women can help you reach your full potential.
"Top Female Business Coaches: Your Partner in Entrepreneurial Success"
For female entrepreneurs, the road to success can be especially challenging. But with the help of a top female business coach, you can navigate the ups and downs of entrepreneurship with confidence. A business coach can help you develop a clear vision, create a solid plan, and overcome obstacles along the way.
"Coaching for Female Entrepreneurs: Taking Your Business to the Next Level"
Female entrepreneurs often have unique challenges, such as balancing work and family, managing finances, and building a strong network. But with the right coaching, you can tackle these challenges head-on and turn your business dreams into a reality.
"Life Coaching for Successful Women: Embracing Your Inner Superwoman"
Women are natural multitaskers, but sometimes it's tough to do it all and still have time for ourselves. With life coaching for successful women, you can learn to prioritize what's important, manage your time more effectively, and live a more fulfilling life. Whether you're a CEO, a stay-at-home mom, or anything in between, a life coach can help you achieve success on your terms.
"Life Coach for Young Women: Planting the Seeds for a Bright Future"
Young women face a unique set of challenges, including navigating the transition into adulthood, building their careers, and finding their place in the world. A life coach can help young women identify their passions, set achievable goals, and build a foundation for a bright future.
There's something special about men supporting and empowering women. Men coaching women can be a powerful and transformative experience.
I create a safe and supportive environment for growth and personal development.
You Really Should Work with the UK's Top Women's Life Coach
Ladies, are you feeling overwhelmed, stuck, or just in need of some direction in life? If so, it's time to consider working with a women's life coach! A life coach can help you tackle your biggest challenges, set and achieve your goals, and live a more fulfilling life. But don't just take our word for it, here are 10 reasons why you really should work with the UK's top women's life coach.


Gain clarity and direction. A women's life coach can help you get clear on what you really want out of life and develop a plan to get there.

Boost your confidence. Women's life coaches can help you identify and overcome limiting beliefs, so you can step out of your comfort zone and reach your full potential.

Achieve your goals faster. With the support and accountability of a women's life coach, you'll be able to stay focused and motivated, and achieve your goals faster.

Improve your relationships. Whether it's with your partner, family, or coworkers, a women's life coach can help you build stronger and more fulfilling relationships.

Balance your life. Women often wear many hats, but a women's life coach can help you find balance and make time for the things that matter most.

Increase your happiness. Life coaching can help you identify and overcome the sources of unhappiness in your life, so you can live a more fulfilling and joy-filled life.

Develop a positive mindset. Women's life coaches can help you adopt a positive and growth-oriented mindset, so you can tackle life's challenges with confidence.

Take control of your career. A women's life coach can help you identify your passions and develop a career path that aligns with your values and goals.

Overcome stress and anxiety. Life can be stressful, but a women's life coach can help you develop coping mechanisms to reduce stress and increase your overall well-being.

Live your best life. With the help of a women's life coach, you can identify and overcome any obstacles that are holding you back, so you can live your best life.


Working with a women's life coach is a powerful investment in yourself and your future. So, why not take the first step towards a happier, more fulfilling life and work with the UK's top women's life coach today!

Great Life Coach can provide a different perspective, professional guidance and support. Each person has their own unique perspective and all can be beneficial. Together we will discuss anything that is brought into our space. I will share grounded tools for daily life along with plenty of love, wisdom and laughter.
Do get in touch for a chat to see if I can support you, whatever the challenge.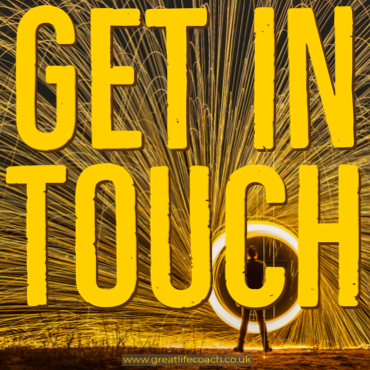 Many of my clients are hard-working, productive, intelligent capable people living full lives. They are in tune with their growth and are always interested in strategies to be more purposeful, passionate, and peaceful. They use our coaching relationship as an effective, challenging, positive way to deal with life's dips, lulls, uncertainties, and energy drains.
Together we evolve juicy strategies to continue feeling worthy and alive. I partner with intelligent men who want to excel at their passions, gifts, and talents in a way that brings them success, life balance, and happiness. Let's have an initial chat to establish how I CAN SUPPORT YOU.
Life Coaching for women DIY self-work

Try This...

Meditation for Honesty in Intimate Relationships

Find a quiet and comfortable place to sit, where you will not be disturbed. Close your eyes and take a deep breath in through your nose, and exhale through your mouth.

Imagine yourself standing in front of a large mirror. As you look at your reflection, notice how you feel in your body. Are there any areas of tension or discomfort? Take a deep breath in and exhale, releasing any tension you may be holding.

Now, focus your attention on your intimate relationships. See the faces of the people you are closest to in your mind's eye. As you think about each person, notice any emotions that come up for you. Are you feeling happy, sad, angry, or something else? Allow yourself to fully feel and acknowledge these emotions without judgement.

As you continue to focus on your intimate relationships, ask yourself the following questions:

Am I truly being honest with myself and others about how I feel in these relationships?
Are there any areas where I am holding back or not fully expressing myself?
Are there any patterns or behaviors that are preventing me from having the fulfilling relationships I desire?

Allow yourself to sit with these questions and listen to any insights that come up for you. Remember, there are no right or wrong answers. Just be honest with yourself and allow yourself to see and accept the current state of your relationships.

When you feel ready, take a deep breath in and exhale, bringing your awareness back to your body. Take a moment to appreciate the progress you have made in your self-awareness and honesty. Remember, you can always come back to this meditation whenever you need it.

When you are ready, open your eyes and return to your day.

Bring whatever you have discovered along to one of our sessions :)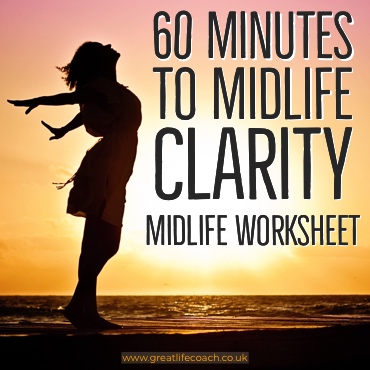 Invitation to sign up to the Great Life Coach Midlife Clarity worksheet for women. Take the first step towards gaining clarity in your life with our free worksheet! This tool will help you identify your core values, priorities, and goals, giving you a clear direction for your future. Don't miss out on this opportunity to transform your life and achieve your dreams. Download now and start your journey towards a more fulfilling life!".
Stay Informed
When you subscribe to the blog, we will send you an e-mail when there are new updates on the site so you wouldn't miss them.