7 minutes reading time
(1338 words)
Life Coaching for Men
Alright man, listen up. GreatLifeCoach life coaching for men is the ultimate way to level up your life. Why? Well, let me tell you:

No BS, straight talk: Male life coaches are gonna give it to you straight, no sugar-coating, no holding back. You'll get honest and direct feedback from me that will help you get to the root of your problems and overcome them.
Solid understanding of the male experience
: I've been through the same struggles and challenges that you have. I get it, and I'm here to help you navigate them like a boss.
Confidentiality and trust:
You can trust that our conversations will stay between us. You can be open and honest without worrying about it getting back to your friends, family, or colleagues.
Tailored advice and strategies:
I'll work with you to create a customized plan that addresses your specific needs and goals. You'll get advice and strategies that are tailored to you, so you can reach your full potential.
Accountability and motivation:
I'll hold you accountable and keep you motivated, so you can make real progress in your life. No more excuses, no more procrastination, it's time to take action and make things happen.
In summary,
male life coaching is the ultimate way to take control of your life
, overcome challenges, and achieve your goals. It's time to stop settling for mediocrity and start living your best life. So, what are you waiting for? It's time to take the reins and make it happen!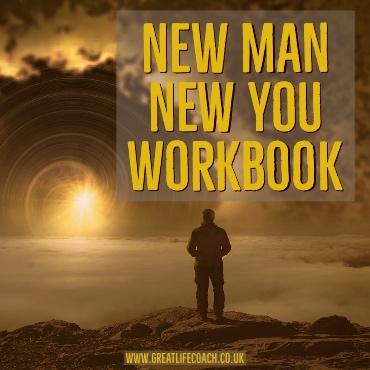 I have developed a Free Life Coaching Worksheet that will help you evaluate the opportunities for change in your life right now. It is a simple 12-page process that will help you establish where to start to get a grip. It is called 60 Minutes to the New Man and I'd love to share it with you... Sign up for my free life coaching for men workbook.
Confidential life coaching support for men
I have spent many moons walking alongside men on their journey. And in my journey, I have come to understand the unique importance of the pastoral role that I provide to my brothers. In these modern times, men have few sacred spaces where they can speak their truth, bare their souls, and be accepted without judgement. Many of our brothers wander lost, without a tribe of close comrades to confide in and share their deepest secrets with.

But I am here, as a supportive confidant. I can offer a different perspective on life and its challenges, and a non-judgmental listening ear to guide you through the next phase of your journey. Together, we may speak of the demons that haunt us, the temptations that lure us, and the feelings of powerlessness that grip us. We may also delve into deeper mysteries, like authenticity, love, and that inner sadness that plagues so many of our brothers.

I invite you to join me on this self-discovery journey of life coaching for men. Let us walk together, let us speak our truth and support one another, as we strive to become the best version of ourselves. Let us be Iron Men, strong and resilient, unafraid to face our fears, and to embrace our masculinity in all its forms.

Working confidentially with another man can have many advantages for men. Some of these include:
Understanding and empathy: Men often find it easier to open up and be vulnerable with other men because they can relate to each other's experiences and challenges. They may also be more comfortable discussing sensitive or personal topics with another man, as they are less likely to feel judged or misunderstood.

A different perspective: Working with another man can provide a different perspective on issues and problems. Men may have different ways of approaching and solving problems, and this can be beneficial when trying to find solutions.
Confidentiality and trust: When working with another man, there is a level of trust and confidentiality that can be built up over time. Men are more likely to share personal and sensitive information with someone they trust, and this can be beneficial when trying to work through difficult issues or problems.
Support and encouragement: Men can support and encourage each other in working towards their goals and aspirations. They can hold each other accountable and provide motivation when needed.
Personal growth: Working with another man can be a powerful tool for personal growth and development. Men may be able to discover new insights about themselves, and gain a deeper understanding of themselves and their relationships.
It's important to note that working confidentially with another man does not mean that men should only rely on other men for support, it's also essential to have a diverse network of support. A life coach can provide a different perspective, professional guidance and support. Each person has their own unique perspective and all can be beneficial. Together we will discuss anything that is brought into our space. I will share grounded tools for daily life along with plenty of love, wisdom and laughter. Do get in touch for a chat to see if I can support you, whatever the challenge.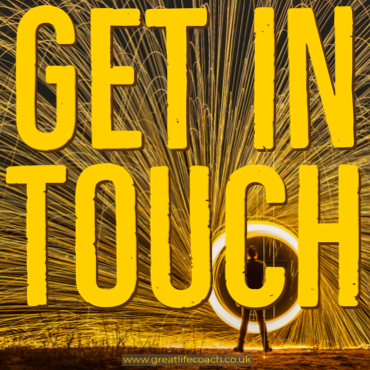 Many of my clients are hard-working, productive, intelligent capable people living full lives. They are in tune with their growth and are always interested in strategies to be more purposeful, passionate, and peaceful. They use our coaching relationship as an effective, challenging, positive way to deal with life's dips, lulls, uncertainties, and energy drains.
Together we evolve juicy strategies to continue feeling worthy and alive. I partner with intelligent men who want to excel at their passions, gifts, and talents in a way that brings them success, life balance, and happiness. Let's have an initial chat to establish how I CAN SUPPORT YOU.
Life Coaching for Men DIY self-work

Try This...

Meditation for Honesty in Intimate Relationships

Find a quiet and comfortable place to sit, where you will not be disturbed. Close your eyes and take a deep breath in through your nose, and exhale through your mouth.

Imagine yourself standing in front of a large mirror. As you look at your reflection, notice how you feel in your body. Are there any areas of tension or discomfort? Take a deep breath in and exhale, releasing any tension you may be holding.

Now, focus your attention on your intimate relationships. See the faces of the people you are closest to in your mind's eye. As you think about each person, notice any emotions that come up for you. Are you feeling happy, sad, angry, or something else? Allow yourself to fully feel and acknowledge these emotions without judgement.

As you continue to focus on your intimate relationships, ask yourself the following questions:

Am I truly being honest with myself and others about how I feel in these relationships?
Are there any areas where I am holding back or not fully expressing myself?
Are there any patterns or behaviors that are preventing me from having the fulfilling relationships I desire?

Allow yourself to sit with these questions and listen to any insights that come up for you. Remember, there are no right or wrong answers. Just be honest with yourself and allow yourself to see and accept the current state of your relationships.

When you feel ready, take a deep breath in and exhale, bringing your awareness back to your body. Take a moment to appreciate the progress you have made in your self-awareness and honesty. Remember, you can always come back to this meditation whenever you need it.

When you are ready, open your eyes and return to your day.

Bring whatever you have discovered along to one of our sessions :)


Specialist life coaching for different ages
Stay Informed
When you subscribe to the blog, we will send you an e-mail when there are new updates on the site so you wouldn't miss them.