Happy Campers....
"Lee has been an incredible mentor, coach & friend to me for almost 6 months now and I have no intention of stopping our sessions. He has a deep, spiritual wisdom which he has seemingly settled into after many years of navigating various life experiences (good, bad & ugly). Lee carries an extensive toolkit containing exercises, techniques and advice which he draws upon when the tool is right for the job and the timing of its use is appropriate.
A great thing about working with Lee is his deep connection to himself - sessions don't tend to be planned and instead Lee uses his intuition to work with whatever is coming up in the moment, for me this means that I always get value out of the sessions.
One more thing - I don't think I've ever felt like there's anything I CAN'T say to Lee. Our conversations are held in a space where anything and everything is on the table. There's a deep acceptance, compassion and appreciation on both sides. It's a pleasure to connect and discuss life's big topics regularly.
I found myself in what I would probably classify as a 'Dark Night of the Soul' period in my life following some major life changes. I sought out a coach that could help guide me through an extremely challenging time in my life and I am so so grateful that I found Lee. I'm still not out of the woods entirely but I'm well on my way and Lee has been an integral part of the journey.
OK, one more thing - If you want to work with a down-to-earth coach who appreciates the complexities & difficulties of modern living, the nuances & contradictions of life that we all wrestle with and who also has a particular interest in authenticity, eastern wisdom and walking a path that is 100% YOU - Lee is your guy." -- Google 5* Review
"I contacted Lee six months ago as I was about to make a big choice to leave my job and change my life. I wanted help from someone who was not invested in my life in any way, and thus could objectively support and challenge me as I powered through that change. I hadn't expected to enjoy the process quite so much, or to get from Lee so much more than I'd bargained for. Do not be fooled into thinking that coaching with Lee will simply examine the practical mechanics of your life. He has got me to deeply scrutinise the how, the what, and the why of who I am with searing yet playful courage and honesty. With lightness, a sprinkling of humour, infectious enthusiasm, and beautiful spirituality, Lee creates a clear, quiet space that accepts and queries what you will unpack together. His incisiveness has often left me gasping/laughing at the eye-opening revelations about myself. I am learning to become who I am and fully inhabit an amazing life for myself, and I am deeply grateful & happy that I chose to invest in this work." Consultant & Entreprenuer, Bristol
"Thank you for the wonderful session today. I really feel such important shifts in my life, your guidance and support have been phenomenal." Unhappy wife, London
"Lee is a perceptive and non-judgemental listener with the ability to understand quickly and easily the core issues that need to be addressed. His techniques enable one to really look inside oneself and remove blockers that prevent progress. Powerful stuff!" Solicitor, Finchley
"My thankyou was heartfelt Lee. Our work together has helped me to think differently and get me through a very difficult period in my life. Thank you. You have a special gift. Speak soon." Food Entrepreneur, Hertford
"When I first met with lee I did not really know what to expect. I had lots of questions about life in general and was struggling with some issues. After several sessions I now feel more clarity and focus. The work is not done yet but I look forward to our sessions together with excitement. Lee is a good listener and will choose his replys to questions wisely helping you to gain another perspective. I would defiantly recommend to anyone who has the courage to look for more from life. Thanks lee." Electrician, North London
"I knew immediately that I had found someone with a depth of wisdom, warmth and compassion who would not hesitate to put the challenging questions but who would also be there to encourage and support me. I am now able to see the path ahead with much greater clarity and I KNOW it's the right one!" Private School Head Teacher, London Docklands
"Coaching helps you learn about yourself and feel the better for it, Lee is highly professional and always puts your best interests first." Business Analyst, Notting Hill
"I am so glad I am doing this. I am so glad I am doing this with you. I am so proud of myself that I am taking action." Global IT Manager, Melbourne, Australia
"So Lee, I say a big thank you for our time together. I really have enjoyed it and you have given me plenty to think about over the past few months. In many ways I believe you helped steer me towards realising what it is that I am meant to be doing. You're an incrediby interesting person and I have learnt a lot from your outlook - it has been refreshing to say the least!" Lawyer, Moorgate
"I am enormously grateful for the way in which you have helped me to break through some of the blockages in my life and for the sound advice you have provided through a challenging yet exciting period. I also hope to see you at the opening of my bar next year! " Investment Banker, City
"Thanks for your great support! It is helpful and skilful. Look forward - as ever - to next meeting." Health services entrepreneur, East London
"Thank you for all your help and support over the last few months it has been great to work with you" NHS Trust Senior Executive, Hertfordshire
"The most valuable thing you have given me is perspective - a realisation that wellbeing comprises simultaneously satisfying a number of needs, and there is really no point over-focussing. Trite of course, and I knew that already, but you have really deepened my understanding of this truth. But the best thing of all: the belief that anything is possible. We are limited only by our own minds. Fantastic!" Senior Lawfirm Partner, Westminster
"'I found Lee a joy to work with, gently leading you down a fascinating path of self-discovery towards an answer or solution you were looking for, but may not have found on your own. I can recommend him highly." Hedge Fund Manager, Chelsea
"I think I was very fortunate to try your web-site first when I was looking for a life coach. I have found your guidance to be objective and uncomplicated, and you have always provided me with much needed focus. You look as though you have been eating light bulbs!" IT Professional, London Docklands
"As at now, about six months after engaging in this coaching process, I feel good, and that I have made amazing progress in discovering/digging out who I am. The validation I get out of work is being replaced by the joy of honouring my values – I get more and more fulfilled by the joy of being a loving and caring, person." VP Marketing and Development, North London
"I got some quality time to relax and think about everything... I'm still really excited about all the work we did last year." Technology Entrepreneur, Islington
"Working with Lee helped me focus where I want to go next in my life. The programme is well structured and allows achieving goals within the time frame. Lee is engaging and obviously enjoys what he is doing. Great stuff!" Oncology Consultant, Muswell Hill
"I contacted Lee when I realised the changes I needed in my life and myself were too daunting to manage on my own. Lee helped me through a journey of self discovery. I felt empowered all the way in the knowledge that Lee wasn't judging me or finding answers for me. I have resurfaced 'the real me' that had been hidden for years and am facing the new year full of ambition and determination." Management Consultant, St. Albans
"I felt very confused about which direction to take in life. Lee didn't tell me what the right answer was. What he did was to teach me the tools to realise what the possibilities were for me and then focus on the ones which really suited me. Thanks" Dental Surgeon, Farringdon
"When I first got in touch with you I was just looking for some help in getting promoted and making the best of a career I wasn't really happy with. You've helped me understand what it is I truly value in life, to rediscover my creativity and to start to believe that, instead of making the best of a joyless career, I can change direction and realise my dreams. It's been brilliant working with you". Partner Big 5 Consultancy, City of London
... and so on...
6 minutes reading time
(1127 words)
Intuition and Intuitive Awareness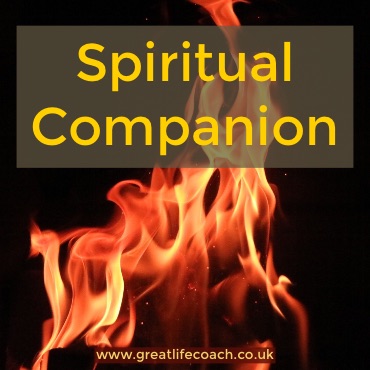 Spiritual Companion - Topics If you could. Realise your life purpose and dreams.
Intuitive awareness is being in touch with your True Self. Intuitive awareness is the unmoving bedrock of my life coaching work.
My intuition coaching work includes:
Combining life skills coaching with intuition coaching
Customised personal intuition coaching programs
Life purpose awareness
Integration of intuition and awareness into your everyday life
You can know exactly what you need to know—right when you need to know it.
Are you overwhelmed by the volume of information and tasks you face? Have you noticed that logic and will power don't get the same results anymore? Whether in your personal life or in business, to cut through today's noise in pursuit of authentic answers and purposeful action, you need a new way of perceiving that integrates the direct knowing of the body and soul with the logical mind. With intuition, your insights, choices, and timing will be immediate and in perfect alignment with what's right for you.
I'd love to share what I've discovered about intuitive awareness with you!
The more I've studied the mysteries and searched for the sanity of the soul, the more I've found that intuition is the key to knowing our life purpose, our whole self, and our basic interrelatedness with all people, all forms of life, and all dimensions of awareness; in other words the key to life itself! Life functions according to elegant innate principles, and if we can live in alignment with these truths, things work more smoothly and effectively—and with higher quality. With increased intuition, you can easily discern new channels for creativity in your personal life or business. Your intuition might give you insight into techniques for putting problems into a new context, yielding a more rapid solution, or potentials for success on any given action path.
Intuition, awareness and life coaching
Maybe you recognise intuition as a hunch, an inner voice, gut instinct, common sense or inspiration. At all times we are unconsciously in tune with both our universe and our immediate environment, intuition allows us to discriminate the preverbal data our body is constantly picking up from the environment. An incredible resource that is there for the taking.
Intuitive awareness has been described as the art of "skilful perception"—using our awareness to create more harmony in ourselves and the world. Your intuitive awareness is your unmovable solid ground upon which I build a quality life coaching regimen for you. Intuition is a method for continually staying in touch with your life vision or dreams enabling you to accurately live out your evolving life purpose; it can act as a vehicle to bring you an experience of connectedness with life, which is true spiritual knowing.
As a coach I will work with you to unlock the inspired guidance that comes from your higher mind, or your soul. By increasing your attention on your sensory awareness, and learning how to trust and interpret sensations, symbols, and the imagery that is constantly streaming from your unconscious, you'll find a source of information that is direct and highly useful in all aspects of your life. You can apply this kind of attentiveness to various micro-aspects of your life, like problem-solving, creativity and innovation, self-guidance and relationships and communication; and at a macro level we can use your intuitive awareness to tap into your evolving life purpose. There are no new discoveries here -- we simply work together to heighten your awareness of a phenomenon that you are doing already! Very exciting indeed!
Inspirational messages Emotional awareness Recognise your unique gifts Enhance and develop spiritual growth Activate your inner guidance Discover the essence of divine purpose Partner with your inner self and understand your innermost reality Personal Intuition
As a skilled intuitive I can help cut through the "noise" in your mind to put you back in touch with your most central truths, the goals that fulfil all aspects of your self and the most efficient and joyful paths of action. Looking below the surface into the hidden patterns of your life. By bringing light to your blind spots, and helping you see your talents and gifts, I can help you reveal applicable insights about streamlining your personal growth process.
Higher perspective on your life Understand fully what intuition is, what frees and blocks it Guidance in your personal life or business Values, energy and destination follow your purpose Getting un-stuck and finding clarity in your way forwards Heightened perception Address spiritual purpose Encourages you to make your own decisions Delineates your life purpose, lessons, and the probability for success on various action paths. Be more, do more, have more, and know more Professional Intuition
Intuitive awareness is being in touch with your True Self. My intuition coaching for professionals includes:
Combining professional coaching with intuition coaching
Customised professional intuition coaching programs
Life purpose awareness
Integration of purpose, intuition and awareness into your work life
In business, as a skilled intuitive you can penetrate into the inner workings of your organization and shed light on underlying unconscious "yes, buts" that interfere with success, whether they be yours, or shared with your partners, management team, or employees. Calling out these hidden agendas can help you create from the clearest level possible and initiate actions that won't be sabotaged by people, circumstance, or procrastination. Looking under the surface for intangible influences can help solve personnel problems, assess prospective business partnerships, identify trends in pertinent markets, name and position new companies and ventures, pinpoint timing, estimate sales figures, and create and double check strategies. You can also define the most comprehensive, accurate and current vision statement for your career path and company. With alignment between true inner purpose and appropriate outer action, you and your employees will characteristically respond with increased motivation and productivity.
Intuition always needs to be grounded and related to what's practical. Intuition should fund your logical mind, not the other way around--you cannot live without logistics. In spite of your feelings You can learn how to take charge of your professional life. Finding solutions from within and moving forward with increased insight into professional potential for positive living.
Take up the challenge of confident intuitive and awareness coaching. Using a safe and supportive foundation of trust, freedom of expression and commitment, I always work to help you explore your inner being, to regain balance in your personal and working life and to align with your true values and fullest potential. Using a stimulating face-to-face, phone support and email program customised to fit your current personal development needs, my coaching focuses on your inner guidance, purpose, skills, beliefs, techniques and processes necessary to take you into a great future.
I partner with intelligent, successful people who want to excel at their passion, gifts and unique talents in a way that brings them success, happiness and balance.
Related Posts
Comments
No comments made yet. Be the first to submit a comment