Spiritual Companion
If you could...
Realise your life purpose and dreams... Would you?
Accelerate your perfect career path... Would you
Find your soul mate and regain balance... Would you?
Enjoy personalised face-to-face support to achieve all of the above... Would you?
What kind of a person wouldn't?
The beautiful sunshine today reminds me how a humble adoration of the light and insight of the Self can illuminate our lives and the lives of people around us. The sunshine is always there, even when it is cloudy. The spirituality that I can share with you is a way of living that emphasises a constant awareness of the spiritual dimension of the Self and all of nature.
Life Coaching relationships provide many people with the help and insight to solve life's challenges instilling in you a fearless resolve that is so often required. However, beyond life-changes, career changes and problem solving, spiritually grounded life coaching can create a pastoral forum for exploring spirituality and feeling better about being yourself. My spiritual coaching work can be as spiritually deep as you would like!
Many people who contact me to create a life coaching relationship express an interest in using our time together to develop spiritual aspects of their lives; For a few, this is the only reason for us to work together; and for many, our quality time together opens doors to invigorated ways of looking at themselves, relationships and the world in a spiritual context. If you have been receiving informative feelings from within urging you to get more in touch with yourself, to get real, then read on…
My spiritual companionship work does not have a religious basis. I have observed that religions tend to discourage asking questions in favour of giving answers and that religious dogma so often neglects our Spirit. In today's complex world, many people are beginning to examine their religious beliefs in light of their longing for a more meaningful sense of themSelves. What I have to share with you comes from a lifetime of studying many mystical wisdom traditions, especially as taught by the Buddha, Yoga, Tantra, the diamond approach and Advaita.
If clients are interested I am able to inject a spiritual foundation into our coaching work. Maybe in the form of a meditation practice or perhaps as the primary reason for working together or as a foundation for more practical life-coaching goals like changing career, ending loneliness or finding happiness.
What do I mean by Spirituality?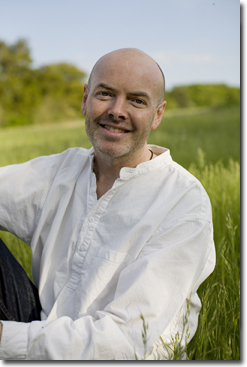 A sense of meaning and purpose, a sense of self and 'that which is greater than self', including practices such as meditation, presence and connection which support such identity and relationship. Religion represents only a minor subset of the overall themes of spirituality and spiritual practices, and may in some cases hinder rather than assist in spiritual development. I am happy to work with people of any religious inclination. Often our work has a progression to it, initially exploring self-awareness, self honesty, self acceptance and then expanding to explore how the self relates to the world, other people and all that is apparently not-you.
Let me meet you in the moment with who you are and where you are at. I will be spontaneous, intuitive and deep listening. I seek to listen to you beyond how your self-image listens to yourself, listening beyond the words you use. I shall track and stalk what you are not hearing, what you are ignoring or refusing in your own being. How do we get more of you to awaken? I will invite you to deeply fall in love with yourself as this is your biggest challenge.
Realise deeply that the present moment is all you ever have.
Benefits of Spiritual Companionship
People need a deeper connection; together we achieve that connection by exploring acceptance, self-honesty, the present moment, death and love. Too many of us are consumed by thought and identification with the mind. That way of life is not peaceful, and you know it. We can learn to identify the distinction between Self and ego. If we shift our perspective to the Self we can observe that our mind, our capacity to think, is an exceptional quality or tool, to be engaged under our command. If we don't take time to drop down out of our heads to become one with the body, we can't discriminate what's happening and what needs to be done. The opportunity is to re-engage with our most important tool, namely our nature, our instinct. Take the path of least resistance versus forcing, fighting, or winning.
It is time to learn to live without escaping. The challenge we face today is our willingness to release the old mental structures we use to make the world knowable and "safe." In becoming spiritually grounded we'll explore the practice of identifying as the Self and using intuition to feel what's most real, even if it's an uncomfortable reality like being uncertain. We can learn techniques for staying present and falling farther in. Don't miss your life, it is happening right NOW! You may not get another one; or may you?
Open, Safe, Supportive
What's your true priority—your inner life or your outer life? Perhaps it is a blend of the two? In a safe, supported environment we can get you back in touch with yourself and evolve your spiritual dimension and explore how to make it flourish both in your inner and outer lives.
Together we can:
Discover Self Awareness, Self Acceptance and Self-honesty
Develop a relationship with your Self or a higher power.
Respond to as opposed to reacting to circumstances and others.
Intuitively choose versus logically or linearly deciding.
Honour your inklings versus explaining, rationalizing, proving.
Dance with versus controlling others.
Learn how to release unwanted emotions
Take extreme self-care of every part of yourself.
Learn how to live in the present moment -- its all you ever have.
Is your life lead by fate or destiny?
Explore Who am I, Who are You?
Bring yoga into your life
Building Meditation into your life
Instil Peace and stillness. Retreat
Acceptance
Attune to Intuition
Discover purpose and meaning
Find the opportunity in a Midlife Crisis
Explore Love and Fear
Your relationship to death
Understand thinking, conditioning and the ego
Understand Synchronicity
Establish a sense of Freedom
Awaken
Attain Inner peace
Move into Flow
Eradicate Resistance
On my own journey, I've discovered deep and powerful truths that hold up for large numbers of people, truths that have been validated over and over, when there is an opportunity I exercise my responsibility to share these truths with you. However... Remember do not accept anything that I say as the Truth, you must find that for yourself by challenging your beliefs. A critical investigation of beliefs increases the willingness to take responsibility for them and also nurtures self-reliance.
Qualities of a Spiritual Companion
As a spiritual companion I have chosen to live my life in a certain way. It is only through embodying this way of being in the world that I can show up for my clients in a way that allows them to transform, awaken and find their own inner peace. As a Spiritual Companion I follows the following guidlines in my life. I can also help you cultivate these qualities in your own life...
Connection
Regularly connect with and experience the wonder and energy of existence
Core Skills
Are grounded and centred in our bodies; embodied and in hara*
Can pause, still at will and become mindfully present
Awareness of the subtle sensations of connection
Witness with compassion, in silence when appropriate
Reflection
Self-reflect and manage our behaviour, health and development with compassion, love and wisdom
Are emotionally literate and transparent about our own processes
Are in ongoing relationships and groups of peer support, actively seeking and welcoming feedback from others
Understand that there are psychological challenges that occur as the everyday self emerges into spiritual consciousness
Can take responsibility, apologise, forgive and receive forgiveness
Appreciate that all life is in a continual process of emergence and are comfortable with unknowing
Possess an appropriate sense of humour
Service
Enable safe and sacred space
Provide a non-intrusive, welcoming, healing and holding presence
Listen with care and enable people to clarify and own their own psycho-spiritual development
Can assert clear boundaries and intervene, when appropriate, to stop abuse
Celebrate diversity and welcome the fact that there are many different paths of spiritual development
Are engaged citizens, actively dedicated to social and ecological health and honouring the spirit in all beings
Are aware of local resources
Know our personal and professional limitations and are able to refer appropriately
* hara - from Japanese martial arts, centre of gravity sunk down into stomach
Get in Touch (with your Self)
If any aspect of you feels attracted to having a spiritual companion -- consider that finding this web page is a synchronicity and get in touch! Not so interested in spirituality? No problem! I can help you without even mentioning the word. Check-out Life Changes
Take up the challenge of bringing deep spirituality into your life. Using a safe and supportive foundation of trust, freedom of expression and commitment, I always work pastorally to help you explore your inner being, to regain balance in your personal and working life and to align with your spiritual self. Using a stimulating face-to-face program customised to fit your current spiritual development needs, my companionship focuses on your inner guidance, purpose, skills, beliefs, techniques and processes necessary to take you into a peaceful future. If you have more questions about having a spiritual companion - Click Here.
I partner with intelligent, successful people who want to excel at their passion, gifts and unique talents in a way that brings them peace, depth and balance.
Self Help Coaching Resources
I'd love to work deeply with you. But if life is calling you to go-it-alone right now, then you may find the following resources useful. And of course it goes without saying, if you need any help, mentoring or reflection along the way, do give me a call even if its just for an hour!
FRIENDS IF YOU WANT TO IMPROVE YOUR PRACTICE GET YOUR ASS ON A ZAFU
Several years intro developing my own meditation practuice at home, a good friend pointed me towards buying a Buckwheat Filled Meditation Cushion (known as a Zafu).
If you are serious about developing a meaningful practice or simply starting out and wanting to give yourself the best shot, then you MUST BUY A ZAFU!
~
These are the books that catapulted me into a deeply spiritual way of life. I would say these three books are all you really need to deploy a bedrock of understanding behind a lifetime of meditation practice.
To make the journey into The Power of Now, we will need to leave our analytical mind and its false created self, the ego, behind. Although the journey is challenging, Eckhart Tolle offers simple language and a question and answer format to guide us. Surrender to the present moment, where problems do not exist. It is here we find our joy, are able to embrace our true selves and discover that we are already complete and perfect. If we are able to be fully present and take each step in the Now we will be opening ourselves to the transforming experience of The Power of Now. It's a book to be revisited again and again.
This worldwide phenomenon has captured the world's imagination with its ability to change readers' lives for the better.
I have enjoyed sitting with Eckhart Tolle in a retreat environment, and I have enjoyed soaking up the space that his words point to. If you explore Eckharts teachings and you have questions or require any subtle guidance, please do give me a call.
~
The MBSR Online Course has a vast body of research behind it - and this program is the only official online training that teaches the method pioneered by Dr. Jon Kabat-Zinn at the Center for Mindfulness in Medicine, Health Care, and Society at the University of Massachusetts.
The MBSR Online Course is presented by two expert teachers from the Center for Mindfulness: Dr. Saki Santorelli and senior instructor Florence Meleo-Meyer. The course allows you to experience the proven eight-week curriculum for learning to use your innate resources and abilities to respond more effectively to stress, pain, and illness.
Mindfulness is more than a treatment for health issues. What we find especially encouraging about the spread of mindfulness is that more and more people are discovering how this practice opens the door for a richer, more rewarding experience of life. It can also be a powerful foundation for spiritual exploration.
Mindfulness is a way of learning to relate directly to whatever is happening in your life that starts with paying attention in the present moment in an open, non-judgmental way.
As more than 20,000 people who have taken the The MBSR Online Course have learned, using mindfulness techniques gives you effective new tools for handling emotional stress, chronic pain, and health conditions - as well as elevating your overall capacity for resilience, balance, and awareness.
Some of the clinically proven benefits of MBSR are:
Stress reduction—at work or at home, especially for anxiety over health issues, aging, and uncertainty about the future
Managing symptoms and reducing suffering from medical conditions such as chronic pain, high blood pressure, heart disease, persistent headaches, and more
Enhancing our ability to overcome psychological distress such as panic attacks, depression, fatigue, and insomnia
Support for any preventive care, exercise, diet, and wellness plan
The fruits of mindfulness practice extend far beyond what can be tested in a clinic or hospital. By intentionally orienting our lives towards the present moment, we often experience a greater delight in what the world is offering us right now instead of deferring our happiness for some time in the future. We become more attentive to our relationships, our day-to-day decisions, and the many ways we are supported and embraced by life.
If you're thinking of beginning your own adventure in mindfulness, then there's no better time to begin. Click Here Now to Join this excellent Self Help MeditationCourse.
~
The creator of this interesting Meditation Course says "drowning in stress and tension is real. Nothing was going good for me – my ideas were being rejected at work, the management threatened to fire me if targets weren't met, and I was constantly arguing with my husband over trivial stuff. Thank god that I came across the Meditation Mastery Secrets course online, or I would have checked into a mental facility by now. Guided meditation pulled me out of the hole… It is essentially a form of meditation that allows someone to guide you through the meditation and achieve a specific outcome, whether it is finding your ideal job, losing weight, quitting smoking, spiritual connection or just to reduce stress.
Guided meditation requires nothing more than a comfortable, quiet environment so you can concentrate on your breathing and the imagery that is being described for you. Like me, you are transported to a peaceful setting where you will see, hear, feel and taste in your imagination and learn more about yourself and your true purpose.
Benefits of Meditation Mastery Secrets Guided meditation is very versatile as you may use it every now and then to restore your sense of self and inner peace or daily to reset your emotional climate, help you get to sleep or help you overcome a hurdle in your life.
Meditation Mastery Secrets has a host of advantages:
It offers the benefits of meditation to you with convenience and comfort in your own home. You gain a personal guide like Jason – the course creator - who helps you navigate into a deep state of peace and relaxation any time you like. This aspect is really crucial as I have a busy schedule that wouldn't permit me to visit a center (I am sure many of you face the same issue).
It is one of the best ways to learn meditation if you are beginner, because you have an experienced healer bringing you powerful images to help your mind relax and transport your imagination to another realm.
It helps you visualize goals in the form of images. It is all the more beneficial for those who have trouble focusing because the audio guide (included with the course) keeps your mind engaged. This lets your subconscious slip into that serene state necessary for true healing.
Take the Meditation Mastery Secrets course today and bring about those much-needed positive changes in your life!
~
Do you struggle with self-judgment? Does the voice of your inner critic speak loudly of your 'flaws'?

You're not alone. Even people who've had years of practice with meditation, therapy, and self-improvement still struggle with the most important relationship we have—our relationship with ourselves.

Self-Acceptance Summit, How to Overcome Self-Judgement and Live a Life of Bravery, Compassion, and Authenticity.
How often do you hear inner voices saying you're not good enough, not tough enough, not fit enough? How much time do you spend dwelling on regret, shame, and things you wish you could do over?
Why do we think it's a good thing to be "our own worst critic"?
Imagine if you could take all the energy you spend on self-criticism and use it in a different way. What would it be like to become your own best advocate and greatest supporter in the world?
Whether you seek health and happiness in your own life or are hoping to be of greater service in the world, your relationship with yourself is always the starting point.
Accepting ourselves—especially those parts we find most shameful or frightening—has a positive impact on nearly every experience in our lives.
~
Food and Nutrition is often explored in the early statges of a coaching relationship. I urge you to become the best version of yourself while we are working together. If you are time-poor right now then this new service from Balnce may be of interest.
Balance meals are the newcomers in the fast growing meal prep delivery service, looking to inspire the meal prep market and take over in the next 12 months.
Featured in Womens health online - best meal delivery companies in the UK and GymShark's Blog. Balance meals lets you choose a meal plan based on a target daily calorie range, prepared, cooked and delivered direct to your door.
How it works
Choose your meal plan and start date.
Select your daily meals from our fresh menu, breakfast, lunch, dinner and snacks included!
Meal plans are delivered nationwide to your door, including meals for the following 3 days.
Full macro, nutritional and ingredents breakdown visible on each meal, including scannable barcode linked to MyFitnessPal to easily track daily targets - also includes cooking/re-heating instructions. Simply unpack and enjoy, spend the time saved reaching your goals.