Career Coaching - Career Advice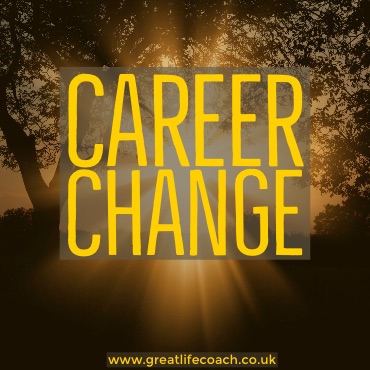 Do what you love, love what you do, and deliver more than you promise.
Are you unhappy or uncertain about your career? There are many reasons why people would approach a life coach. The most common reasons are...
You need more of something in your life?
You need less of something in your life?
You need to change your life, but for some reason you feel stuck, lost or in a fog about what to do.
And for those who are seeking change, very often that change is a career change. I have addressed various career situations providing tips and insight into how life coaching can help you unravel and enhance your work and career.
I am Ambitious and want to get ahead
Happiness at work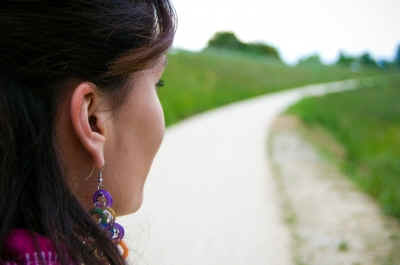 A sacred path exists for all of us.
The way that we choose to creatively manifest ourselves via our daily work is the biggest opportunity we have to feel like a meaningful connected contributing human. The strangest thing happens to us when we contribute; if we are receptive, something comes back to us, a completeness.
Having just read that, your ego is probably already jumping up and declaring something like… "what has all this fluffy spiritual gobbledygook got to do with me, I need a career, I need to succeed, I need to be proud of climbing my ladder". -- Well my friend, here you are wandering around a life coaching website! Something inside you is trying to be heard, a yearning for meaning, a desire for a sense of purpose, an escape from the humdrum that was the last ten years – and who knows what the next ten will be like, a wise little voice in you calling for help.
I can help.
If you are prepared to take a step back from the daily grind and become aware of how you play your apparently meaningless role in the big game, an opportunity exists for you; An opportunity to fundamentally change the way that you feel about your daily work; a transformation can take place from "doing your job" towards "being who you really are and giving what you have to give in the interconnectedness of it all". Happiness can dawn.
I can help you tune into your sense of purpose at work
You are probably reading this because a deep part of you has been saying "please listen to me " a little too long!
What is going to free your spirit? Good things you do in the world are your purpose! … Your calling is the most satisfying and gratifying form of work because it is done for its own sake rather than for the material benefits that it brings. You can contribute to the greater good, to something larger than your self.
---
Try This...
How can you make an impact?
Purpose is not big, you make a difference every day, live purpose in every moment. Somewhere deep inside you, in the blueprint of your soul is a sense of purpose. How many years have you been squashing the blueprint?
---

Our coaching work together will reveal your purpose in a very practical way that will allow you to confidently bring about change in your career, your relationships and the way that you relate to the world.
I go way beyond psychometric testing and traditional career counselling; I take you on an intuitive journey deep inside to discover your True Self, to get acquainted with what is wrong in your life situation today, and to discover your uniqueness in this world; it is not an analysis of which mould you fit into! Having discovered the essence of your Self, we then build up a knowledge of who you really are, your purpose, your strengths and your values -- and what you are here to do; Your gift to the world.
The coaching strategy that we adopt facilitates you to choose the work, a job, a profession or a career that allows you to manifest your strengths and values everyday. We also establish what will propel you down your chosen path. Gains have a loss… The outcomes of this personal development work range from simply re-crafting your existing career and adopting a clarifying attitudinal change through to a setting out on a complete career change…. or life change!
---
Try This...
Ready to start...
Ask yourself what your friends tell you about yourself? What do people come to you for? There's a clue about your purpose straight away!
---

The best way to be happy at work is to feel completely at home within yourself when you work -- the challenges you meet perfectly mesh with the your abilities to meet them. Purpose requires no retraining. Purpose driven change often involves surrendering the "social package" that you have defined for yourself. Fear and pride are overcome. Fear is excitement without oxygen. Belief systems are challenged, and you are then able to emerge from your comfort-zone cocoon as a butterfly.
---
Try This...
Do you know what activities you could be most passionate about?
Are you clear on your greatest talents, personal strengths, and special qualities?
Do you know what issues, activities, settings, and kinds of people most interest you?
You may already be on track! Time to take it deeper?
Do you know how to integrate different sides of yourself into a single meaningful activity?
Have you envisioned how to make your life purpose happen in the world?
Do you know how to translate your deepest passion into a satisfying career?
---
CV Related Resources
If you are interested in getting a new CV professionally written, the following resources may be helpful.

As a life coach my gift is to help you embrace your career as a path that will allow you to be who you really are, a path of meaning and if you are open to it, a path of happiness. Take up the challenge of designing a confident career driven future. Using a safe and supportive foundation of trust, freedom of expression and commitment, I always work to help you explore your inner being, to regain balance in your personal and working life and to align with your true values and fullest potential. Using a stimulating London-based face-to-face or telecoaching program customised to fit your current personal development needs, my lifecoaching focuses on your inner guidance, purpose, skills, beliefs, techniques and processes necessary to take you into a great future.
I partner with intelligent, successful people who want to excel at their passion, gifts and unique talents in a way that brings them success, happiness and balance. Otherwise, do what you always did and you will get what you always got!
*Photo by graur razvan ionot
Tags: career change