Awakening Coach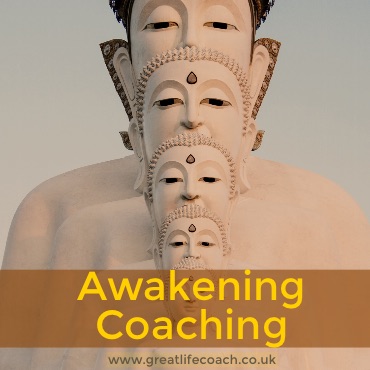 Over the past fifteen years I have worked with many people supporting them through emptiness and spiritual crisis. Some of those people awakened as a direct result of our work together. If you feel a hearts yearning that tells you "there is more to life than this", I will work with from absolute presence, I will guide you home. My work is deep, heavy and real.
Let me meet you in the moment with who you are and where you are at. I will be spontaneous, intuitive and deep listening. I seek to listen to you beyond how your self-image listens to yourself, listening beyond the words you use. I shall track and stalk what you are not hearing, what you are ignoring or refusing in your own being. How do we get more of you to awaken? I will invite you to deeply fall in love with yourself as this is your biggest challenge.
What do I mean by Awakening?
By awakening, I mean having direct access to a deeper limitless dimension of yourself. That dimension is free and isn't separate from anything else. People can awaken when they realise that they are not their thoughts.
Twenty years ago it was very rare for anyone to even have a glimpse of their true nature as infinite. Only buddhist monks could do that! Today it's quite commonplace. All over the world there's no doubt whatsoever that more people are opening up to more expanded states of consciousness, even if just in glimpses. Indeed over the past ten years I have seen many of my clients awaken and this isn't only my experience, every writer and teacher I know who works in this field has witnessed the same thing. At the same time, all kinds of other breakthroughs in consciousness are happening including a recognition of the gifts of the feminine. The feminine archetype must come into balance with thousands of years of masculine domination if Mother Earth is to survive. A huge uprising of people now have a greater intuition of their true gift to the world and their purpose in being here. I can help you get in touch with that true nature.
Awakening is choosing to emerge from the illusory drama of life through the profound realization of who I really am. I can point you there.
Awakening Coaching -- What do I offer?
Deepest peace is yours for the taking. I offer you tools that are spiritual in origin, but highly practical in nature. These tools will enhance your life and the many relationships around you.
This work is different to the life coaching that I offer. Awakening coaching goes to the heart of the matter and can enable you to become grounded and fully present. As you operate from a place of inner knowing personal issues can resolve. The authentic self can actualize.
Only an awakened coach can help you awaken.
If you feel the calling, do please get in touch and we can explore if I can help you.