Life Coaching for Men
If you could...
Become a man of power... Would you?
Express yourself healthily in your relationships... Would you?
Unleash your fullest potential... Would you?
Enjoy ultimate support to be a Full Potential Man... Would you?
What kind of a Man wouldn't?
Men, Why do we need a Coach or Mentor in our life?
In a word, ISOLATION.
Men if you get honest for a moment, go deep and get in touch with the authentic within yourself, there is a likelihood that you will find a sense of isolation. We may see how we feel
isolated from our partners,
isolated from our Passion,
isolated from our communities,
isolated from Mother Earth or
isolated from our Spiritual Lives.
Isolation that maybe leaves you feeling stuck, not-fired-up and drained by life. You may find yourself in a time of your life where you no longer wish it to be that way. I can help! I love to inspire and help Men to align their life-paths with theie purpose, passions and healthy power.
Do you ever take time out of your day to look at the way other men are living their lives? Do you wonder how those extra-ordinary men who are living their amazing lives do it? I have worked deeply with well over a thousand men. They ALL have doubts, fears and uncertainties. They are all ordinary, vulnerable... and incredibly powerful.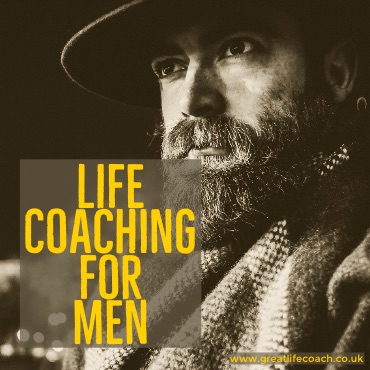 Over the years I have recognised that the pastoral role that I provide to men is utterly unique. Men have few places to truly say it how it is; to be vulnerable and accepted. Not many men have a network of close friends to whom they can reveal their most intimate secrets. As a supportive confidant I can help you bring perspective to your life and your life situation. A non-judgemental listening ear may be all that is needed to birth you into the next phase of your life journey. We might talk about porn, affairs or feelings of powerlessness. We could talk about authenticity, love or that inner sadness.
If we can be honest about our painful and confusing feelings, coaching work can be a time for reassessment and reappraisal, a learning period providing the opportunity to change. Every pain is an opportunity to learn, to grow and to reclaim some parts of ourselves. We may become more interested in exploring parts of ourselves that we have lost touch with, develop a greater self-knowledge and sense of inner strength, and be less dependent on the approval of others. We may cultivate a greater interest in spiritual matters and express hidden skills and creativity. Some men also find that their relationships become deeper and more rewarding.
Together we will discuss anything that is brought into our space. I will share grounded tools for daily life along with plenty of love, wisdom and laughter.
How do you become a man of power? At ease in your power and seeing that your power is healthily directed towards your lover, your work, your community and Mother Earth? I am passionate about helping men engage with their own authentic masculinity. I can help you consecrate your mission to something larger, create potent relationships and powerful pathways of service. Mother earth calls upon us men to be compassionate, creative and wise.
The men that I support are from many backgrounds. For example I have recently worked with a man who has the charge of helping his company grow from being a £2Bn company to a £5Bn company, a Restaurateur who is in the process of losing his business and maybe his wife and a burnt out city-boy looking to realign with his gentler self. The pressure and responsibility is immense.
Thin chatter over a pint while bigging-it-up does not cut it for most men. I invite you to step up to understanding youirself in a deeper way. One on One. Let me meet you in your truth without judgement. Let me ignite your role as a spiritual man.
Men don't worry you won't get hurt? You will be accepted if you really show yourself! As we dialogue on your issues in depth and awareness... Transformation can occur.
Many of my clients are hard working, productive, intelligent capable people living full-lives. They are in-tune with their growth and are always interested in strategies to be more purposeful, passionate and peaceful. They use our coaching relationship as an effective, challenging, positive way to deal with life's dips, lulls, uncertainties and energy drains. Together we evolve juicy strategies to continue feeling worthy and alive. I partner with intelligent people and couples who want to excel at their passions, gifts and talents in a way that brings them success, life balance and happiness. Get in Touch Today.
And Men, if you are feeling lonely or looking for love then you may find these Dating Tips useful.

I was cited in the following article in the London Daily Telegraph which you may also find interesting.
Why are Men less happy than Women?

Self-Help Resources for Men
Advertisments - I'd love to work deeply with you. But if life is calling you to go-it-alone right now, then you may find the following resources useful. And of course it goes without saying, if you need any help or reflection along the way, do give me a call even if its just for an hour!
I like this book, and this author. The book provides a brilliant foundation for exploring what it means to be a man in these times. It's a little bit chewy in places, but I encourage you to take your time and use it as a source of reflection. Man, its time you really got to know yourself. The book dives deep into exploring shame experienced in childhood, and the way that shame shapes who we become as adult men. If you enjoyed this book, and want to explore any of the themes it raises in more detail, do Get in Touch. Man Hug
~
I have resonated deeply with Michael's simple unpacking of life itself. His accessible teachings can give everyman a bedrock for spiritual growth, Michael A. Singer's spiritual classic The Untethered Soul gave us a lucid and practical guide to living an awakened life. Now, for those inspired by his books or new to his teachings, this in-depth series of original audio sessions brings you into his company, as he suffuses new illumination into the revelatory insights shared in his written works.

- Insights on the Untethered Soul discusses how the book takes you through each stage of the spiritual journey.
- Freedom from the Mind details the ways in which the mind can hijack your reality.
- The Clarity of Witness Consciousness helps you unravel the numerous constructs that create your false sense of self.
- Turning Preference into Peace invites us to get to the roots of our suffering: blockages of our energy flow.
- The Journey Within guides you on the most important voyage of your life: into the depths of your own limitless Self.
- Letting Go into Freedom and Fulfillment shares that the peace we seek is already within us—the key is to let go of the entire inner battle.
- Honoring and Respecting Reality leads us through the limitations of the personal mind and into the expansive wonder awaiting just beyond its walls.
- Taking Charge of Your Inner Growth shows how to recruit your own hidden strengths, commitment, and intention as powerful allies.
- Your Direct Path to Inner Freedom teaches how to release the pull of your personal energies and live from the deepest part of your being.
- The Power of Inner Clarity explores how to comprehend the truth of a situation and act to serve the highest good.
- The Unlimited Energy of the Self helps you free your inner energy in order to experience unconditional upliftment.

Interesting stuff!
~
What a gift to us all, what a superb communicator, what a force iof nature who has woken up MILLIONS to the possibility that there is a different way of walking the path of life. Perhaps this year is a good year to go and spend some time with Tony. Do it!

Interestingly, I have worked with MANY people who have done Tony Robbins trainings and events. I find that his work JOLTS people into looking at things differently. I am then able to pick up the pieces and ride shot-gun as a mentor and confident to support you to go make great stuff happen... beyond spending 50 hours with Mr Robbins! Love him dearly, go along and see his events, then give me a call!
~
This is an interesting audio-course brought to you by friends over at The Shift Network... Imagine discovering that you're not what you've been told and are far more than you've ever imagined. That what we thought we knew about the human condition and the very origins of humanity had been misinterpreted and misunderstood.
Human potential pioneer Gregg Braden will share the new science that exposes the limiting beliefs we've held about who we are and where we come from when he presents, The New Human Story: Awakening Your Evolutionary Potential for Self-healing, Longevity & Super-perception.
In this mind-expanding mini-workshop with Gregg, you'll find out how these new scientific discoveries have the potential to change the way you think about yourself, your relationship to your body, to others, to the earth, and even to God.
x
Tags: men