Lost? Stuck? Bored? Stressed? Confused? Exhausted? Directionless? Disconnected? Unbalanced? Powerless? Miserable? Lonely? Numb? Dead? ... I can help you become passionate, purposeful and peaceful in your life. In just a few sessions we can get you on the road to happiness.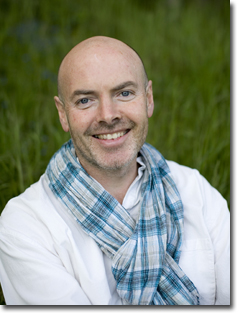 Welcome and thanks for dropping by!
What do you want and what is stopping you?  Do you need to change your life? Is it time to get happy? I am confident that I can help you achieve tangible positive changes to your happiness and life situation.
My name is Lee, I'm an experienced, results-driven life coach, spiritual teacher and inspirational speaker based in London UK. I offer customised life coaching sessions designed to empower you to transform your life. I will help you establish your own consuming vision of the future along with an established plan of action. If you live or work in London, I will travel to you; and for clients outside of London I offer a comprehensive telephone life coaching service.
It is very likely that you found me because you're intelligent, you have broad interests, and you're looking for something deeper. I offer one of the most unique life coaching styles in the UK. As a master life coach and executive coach I will help you make life changes, discover who you really are and what you are really here for. Learn how you can tangibly bring profound meaning to your life.
Let's explore how life coaching can help you get the most out of the current phase of your life...
Where are you in your own life journey?
Regain stress-free life balance in your personal life, foster purposeful success in your professional life and live in a state of authentic happiness... Today. 
Many of my clients are hard working, productive, intelligent capable people living full-lives. They are in-tune with their growth and are always interested in strategies to be more purposeful, passionate and peaceful. They use our coaching relationship as an effective, challenging, positive way to deal with life's dips, lulls, uncertainties and energy drains. Whether your focus is career change, relationship or spiritual, I can help you. Together we evolve juicy strategies to continue feeling worthy and alive.
I partner with intelligent people and couples who want to excel at their passions, gifts and talents in a way that brings them success, life balance and happiness. Ready...? If you are not ready, check out my Free Coaching Goals Worksheet. The Great Life Coach website is packed full of inspirational Free self-help wisdom... take a good look around!
Face to Face coaching can be easily conducted if you live, commute or work within the following London and Greater London towns, I offer telephone life coaching for all other areas:
London life coaches UK
Greater London life coaches UK
London - Mayfair life coaches UK
London - Pimlico life coaches UK
London - Belgravia life coaches UK
London - Westminster life coaches UK
London - City of London life coaches UK
London - SW London life coaches UK
London - Richmond life coaches UK
London - Wimbledon life coaches UK
London - Barnes life coaches UK
London - Putney life coaches UK
London - NW London life coaches UK
London - North London life coaches UK
London - Hampstead life coaches UK
London - Camden life coaches UK, 
London - East London life coaches UK
London - Docklands life coaches UK
London - The City life coaches UK
London - South London life coaches UK
London - Wandsworth life coaches UK
London - Clapham life coaches UK
London - Battersea life coaches UK
London - Victoria life coaches UK
London - West London life coaches UK
London - Ealing life coaches UK
London - Chelsea life coaches UK
London - Kensington life coaches UK
London - West End life coaches UK
London - Soho life coaches UK