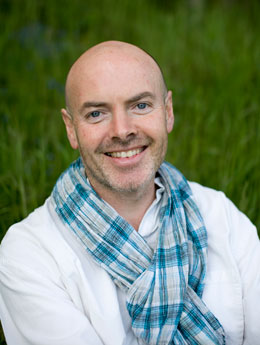 Perdu? Coincé? Vous vous ennuyez? Stressé? Confus? Epuisée? Directionless? Déconnecté? Déséquilibrée? Impuissant? Misérable? Lonely? Numb? Morte? ... Je peux vous aider à devenir passionnée, déterminée et pacifique.
En quelques séances, nous pouvons vous mettre sur la route du bonheur authentique.
Qu'est-ce que vous voulez et ce qui vous arrête? Avez-vous besoin de changer votre vie personnelle ou professionnelle? Je suis persuadé que je peux vous aider à obtenir des résultats tangibles des changements positifs à votre bonheur et votre situation de vie.
Mon nom est Lee, je suis expérimenté, axé sur les résultats coach de vie Maître, maître spirituel et conférencière inspirante, basé à Londres. I am an English speaker! J'offre un des styles les plus uniques coaching de vie au Royaume-Uni. Grâce à notre collaboration, je vous permettront de transformer votre vie, découvrir qui vous êtes réellement et ce que vous êtes vraiment là pour ça. Si vous vivez ou travaillez à Paris et sont un anglophone je vous offre un service téléphonique complet de vie d'entraîneur. Je ne occasionnellement visite à Paris, un jour, nous pouvons rencontrer!
I have worked with so many French people in London! I thought it would be nice to offer my services to French people and ex-pats living in Paris.
Mes clients viennent de tous horizons et de tous les coins du globe. Ce sont des gens productifs et capables de vie complet des vies. Ils sont en phase avec leur croissance et sont toujours intéressés par les stratégies pour être plus ciblée, passionné et pacifique. Elles utilisent notre relation de coaching comme un moyen efficace, stimulant, de façon positive pour faire face aux chutes de la vie, des incertitudes et d'énergie des drains. Que votre objectif est le changement de carrière, relations ou la croissance spirituelle, je peux vous aider. Ensemble, nous allons faire évoluer les stratégies d'avoir juteuse vous sentez transformé, digne et vivante. Prenez contact aujourd'hui.
Lost? Stuck? Bored? Stressed? Confused? Exhausted? Directionless? Disconnected? Unbalanced? Powerless? Miserable? Lonely? Numb? Dead? ... I can help you become passionate, purposeful and peaceful.
In just a few sessions we can get you on the road to authentic happiness.
What do you want and what is stopping you?  Do you need to change your personal or professional life? I am confident that I can help you achieve tangible positive changes to your happiness and life situation.
My name is Lee, I'm an experienced, results-driven Master life coach, Spiritual teacher and inspirational speaker based in London. I offer one of the most unique life coaching styles in the UK. Through our work together I will empower you to transform your life, discover who you really are and what you are really here for. If you live or work in Paris and are an english-speaker I offer a comprehensive telephone life coaching service. I do occasionally visit Paris, so one day we can meet!
My clients come from all walks of life and all corners of the globe. They are productive and capable people living full-lives. They are in-tune with their growth and are always interested in strategies to be more purposeful, passionate and peaceful. They use our coaching relationship as an effective, challenging, positive way to deal with life's dips, uncertainties and energy drains. Whether your focus is Career Change, Relationship or Spiritual Growth, I can help you. Together we will evolve juicy strategies to have you feel transformed, worthy and alive. Get in touch Today.
Ready for the journey?
If you aren't quite ready, check out my Free Coaching Goals Worksheet. The Paris life coach website is packed full of inspirational Free self-help wisdom... take a good look around!
Did you know the following about Paris?
Paris is the capital of and largest city in France. It is situated on the river Seine, in northern France, at the heart of the Île-de-France region (or Paris Region, French: Région parisienne). The city of Paris, within its administrative limits (the 20 arrondissements) largely unchanged since 1860, has an estimated population of 2,211,297, but the Paris metropolitan area has a population of 12,089,098, and is one of the most populated metropolitan areas in Europe.[5] Paris was the largest city in the Western world for about 1,000 years, prior to the 19th century, and the largest in the entire world between the 16th and 19th centuries. Paris is today one of the world's leading business and cultural centres, and its influences in politics, education, entertainment, media, fashion, science, and the arts all contribute to its status as one of the world's major global cities. It hosts the headquarters of many international organizations such as UNESCO, the OECD, the International Chamber of Commerce or the informal Paris Club. Paris is considered one of the greenest[13] and most liveable[14] cities in Europe. It is also one of the most expensive. Paris and the Paris Region, with €552.1 billion (US$768.9 billion) in 2009, produce more than a quarter of the gross domestic product of France. (source wikipedia)