London based face-to-face life coaching and support for individuals.
Great Life Coaching - What people say...
Life coaching is effective for well-functioning, outwardly successful (perhaps inwardly empty) men and women, partnered or single, aged 20 - 77 who are ready and willing to change their lives.
I have worked with hundreds of people over the years and it is always a joy to see them blossom. Sometimes the effect of our work is simple and other times it is profound. Every relationship is unique both in scope, complexity and depth. The following quotes are a small selection of references and feedback from various great life coach clients...
What clients have said about our work together
Topics
Article Count: 7
Articles about the highs and lows of Life's Journey.
Passion
Article Count: 10
Wouldn't it be lovely to live a PASSIONATE life.  When people find themselves in a lost, numb or dead place our coaching work can focus on bringing more passion into their life.  If passion is central to your life, especially in your career you are off to a great start...  And bring passion into the bedroom and your love life and you'll be a smiling bunny.
Live passionately in your career. If you are an entrepreneur, don't try and figure out what you think people want, and then create a product to fill that niche. That's always going to make you feel compromised. Instead, discover what you're deeply passionate about. What is the contribution you most want to make? Find a way to articulate that with energy and sing it loud from the rooftops. And then trust that the tribe you're meant to reach will naturally gather around you.
The dictionary describes the word passion as follows:
pas·sion    [pash-uhn] noun
any powerful or compelling emotion or feeling, as love or hate.
strong amorous feeling or desire; love; ardor.
an instance or experience of strong love or sexual desire.
a strong or extravagant fondness, enthusiasm, or desire for anything: a passion for music.
The following are articles related to bring more Passion into your life.
Purpose
Article Count: 23
Are you living a purposeful life? Does your life have meaning? I can help you bring more purpose into your life. 
The dictionary describes the word purpose as follows:
pur·pose    [pur-puhs] noun, verb, -posed, -pos·ing.
the reason for which something exists or is done, made, used, etc.
an intended or desired result; end; aim; goal.
determination; resoluteness.
the subject in hand; the point at issue.
practical result, effect, or advantage: to act to good purpose
to set as an aim, intention, or goal for oneself.
to intend; design.
to resolve (to do something): He purposed to change his way of life radically.
 The following articles may be of interest as I explore ways of living a more purposeful life.
Peace
Article Count: 15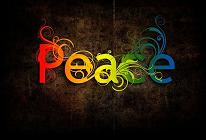 We all want peace. Is your lack of peace outside of you or within you? I can help you make life changes to tangibly bring more peace into your life. The dictionary describes the word Peace as follows:
peace    [pees] noun, interjection, verb, peaced, peac·ing.
the normal, nonwarring condition of a nation, group of nations, or the world.
an agreement or treaty between warring or antagonistic nations, groups, people
a state of mutual harmony between people or groups, especially in personal relations
cessation of or freedom from any strife or dissension.
freedom of the mind from annoyance, distraction, anxiety, an obsession, etc.; tranquillity; serenity.
a state of tranquillity or serenity
a state or condition conducive to, proceeding from, or characterized by tranquillity
silence; stillness
You may find the following articles on living a Peace-full life interesting.
Videos
Article Count: 16
Here is my current collection of Self Help Life Coaching Videos. They have been designed to give a simple introduction into often complex life issues.  Let me know if you would like to see me make any others!
FAQ
Article Count: 30
Great Life Coach - Frequently Asked Questions
Is life coaching for me?
The fact that you have got this far in this website implies that something inside you is interested in the concept of coaching. A little voice down inside acknowledging a desire for help perhaps; being silenced by your ego trying to maintain a no-changes continuity. Whoa! Life coaching is outside my comfort zone - objection, objection! In an effort to earn your continued interest in a productive working relationship, I have put together the following FAQ. I have designed it to help you get more comfortable with the idea of working with a professional life coach.
When I work with a new client I like to establish "What are your objectives with the coaching relationship?" Honestly establishing what you want and what is important to you. We then look at "What get's in the way?". We understand "What we can count on you for?", what you bring to the table. Finally we determine how you would like to be different after eight weeks of working together. This framework forms the basis of a powerful relationship.
Be sure to work with an experienced coach. I hope you find this area useful. Explore-away!
From time to time I update this section with thoughts, perspectives, ideas, provocatives and inspirations.
Geo
Article Count: 15
Great Life Coach works face to face in the London zones 1-4 area and in the Hertford area. 
I work via telephone with people all over the UK and all around the world. All UK and international areas are very effectively served via telephone / skype / online life coaching.
Here is a small list of UK and worldwide areas where coaching is offered. If your area isn't listed, get in touch and we shall add it!